Follow this 3 step system for the perfect shave… every time!
I Know… I know… Winter is Coming! (lol) Come On ladies! Winter doesn't mean you have to grow a fur coat. Let's keep it classy and silky smooth all year. I get it… trust me. I know it's a hassle and a half to shave your legs. There are so many things I could do with that extra time.. Like check my email, eat something, or even just mentally prepare myself for this day ahead… But let's try to focus here… you brush your teeth and occasionally wash your hair so let's make some time to properly groom ourselves. I know there is a super alpha feminist out there that if truly upset with me right now and thinks that I am what's wrong with America right now. Sis… Calm down. You wanna walk around looking like a yeti that's your business, but I am shaving. (I can just hear the frenzy of clacking keys already)

Well Now that I've properly alienated uber feminists (sigh)… Let's talk about shaving!
I have been shaving wrong for years. Soap, water, disposable razor… It's the way most of us were taught to shave., Well like so many things we've learned and grown, we are no longer living in such barbaric times. Now we have much gentler means of achieving smooth legs. To make things easier I have designed a 3 step system to achieving the perfect shave – every time.
Step One: Exfoliate
he process of exfoliation is one of the missing steps in traditional shaving. Exfoliating gets rid of the dull dead skin cells and primes hair for shaving.  Believe it or not it makes a huge difference in the closeness of the shave and as a result the smoothness of the skin. My Pre-game exfoliator of choice is the Snarky Bar. What's the snarky Bar You Ask? It's a Soap bar that is full of shea butter and exfoliating goodness.
Step Two: Shave
So naturally you're going to need a shave cream of some type. I am very fond of THIS ONE. You're also going to need a good razor. Now this is the deal breaker. Disposable razors are not you're friend. They are literally meant to be used once, that's it. That's why they are called disposable razors. Shave and pitch. Seems like a waste of money right?   You should totally try out Shave Mob and get high quality razors to your door for less than  you are probably spending on disposables.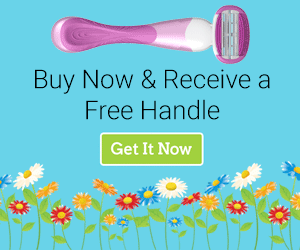 Step Three Moisturize
   Moisturize. All that exfoliating is great for your skin so you need to pour some moisture back into your skin. Your favorite body butter or lotion is great for this. I personally like using Honey Honey Body Creme from Perfectly Posh. It's a soothing moisturizer that is just what you need after all that exfoliation. This stuff is amazeballs. 🙂